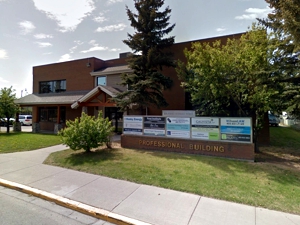 For more information or to book your free consultation at one of our locations, please book now online.
We are OPEN LATE and
OPEN ON WEEKENDS.

We have SIX locations
to serve you.
ADDRESS:
Cochrane Clinic
#106, 105 – 1 Street West
Cochrane, AB
T4C 1X8
Hours:
Mondays and Wednesdays
By appointment only.
See online booking or call the clinic for hours of operation as days vary.
Phone:
587-225-2687 or 403-969-1118
Email:
*
* Please include in your email the clinic you're interested in booking at and what body area(s) you're wanting to have treated so that we can answer your questions appropriately and book you accordingly.
---
Little Details:
We do not book appointments through email. Appointments can only be booked online or over the phone.
Merchant cancellation/re-scheduling policy: 24 hours notice is required or a fee of $30 will apply; pre-paid treatment or voucher subject to forfeiture.
Please shave area to be treated 12 hours prior to treatment.
Due to the nature of the treatment and that protective eyewear must be worn; please refrain from bringing children to your appointment.
Children can not be left unattended in our waiting room; this will result in rescheduling of your appointment.
All packages and prepaid treatments must be used by the same customer and cannot be shared.